Cayuga Blue Cheese, Dried Fig, Rosemary Scones by Krums Corners Bakery
Krums Corners Bakery is the in-house bakery for Gimme! Coffee. Make sure to check out their other delicious baked goods at a Gimme! Coffee location.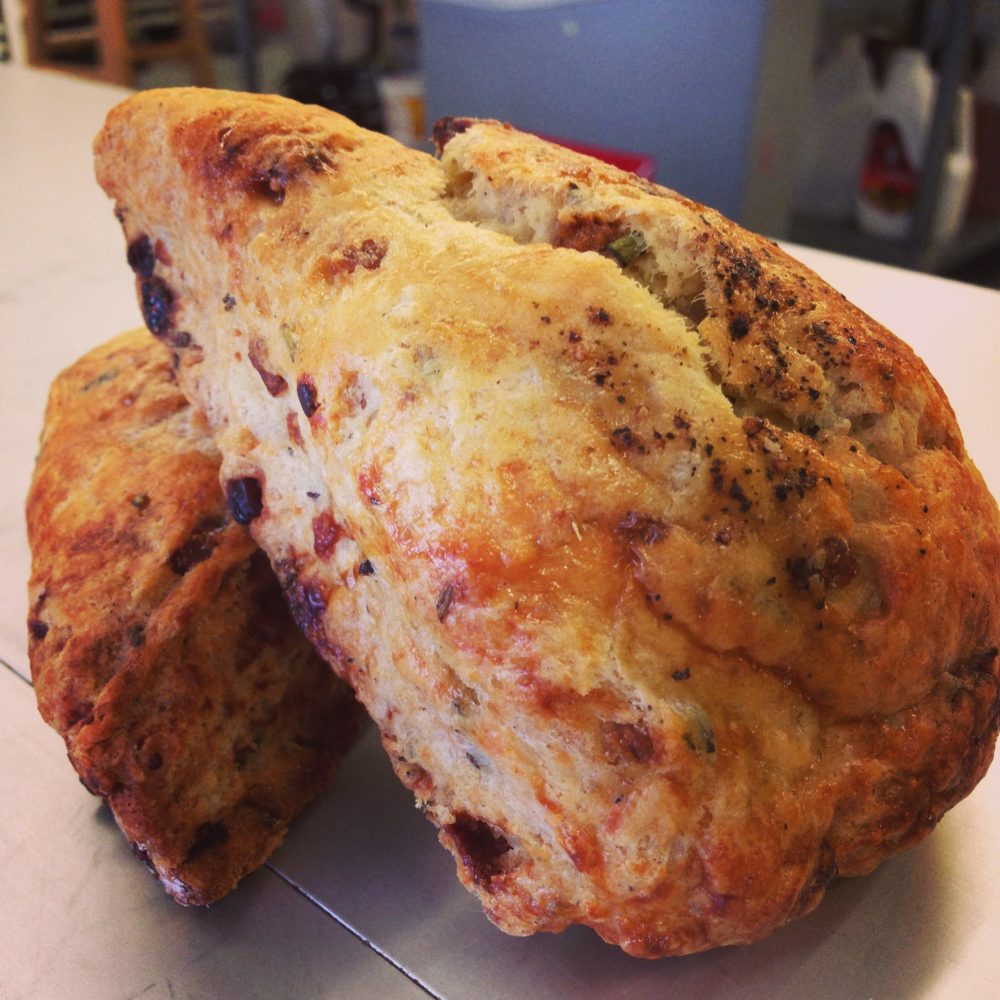 Makes 8
3 cups flour
1 teaspoon salt
¼ teaspoon black pepper
1 tablespoon baking powder
2 teaspoons sugar
5 ounces unsalted butter, cut into cubes
1 large egg
6 ounces heavy cream
2 ounces buttermilk
4 ounces Lively Run Cayuga Blue Cheese
1 tablespoon chopped fresh rosemary
½ cup dried figs, chopped
Preheat oven to 450°
In a large bowl or food processor, combine dry ingredients (flour, baking powder, sugar, salt, pepper). Add cold butter pieces and process until crumbly (use a pastry fork, or your fingertips if you do not have a food processor). By hand, mix in the dried figs, rosemary and Cayuga Blue Cheese. Add the egg, cream and buttermilk. Mix with floured hands until the dough just comes together – being careful not to overmix. Dump dough out onto a floured table. Knead the dough a couple of times and form into an 8 inch round disk, adding flour to the table if necessary. Cut the disk into 8 equal wedges. Transfer to a baking sheet, leaving about an inch in between. Bake for 7 minutes, rotate the pan, then bake for an additional 5-8 minutes. Allow to cool slightly, but they are best warm.
This recipe was entered in the 2013 Holiday Recipe Competition that we held on Facebook