Visit Us
Lively Run Dairy – Farm and Creamery
8978 County Road 142,
Interlaken, NY 14847
Phone: (607)532-4647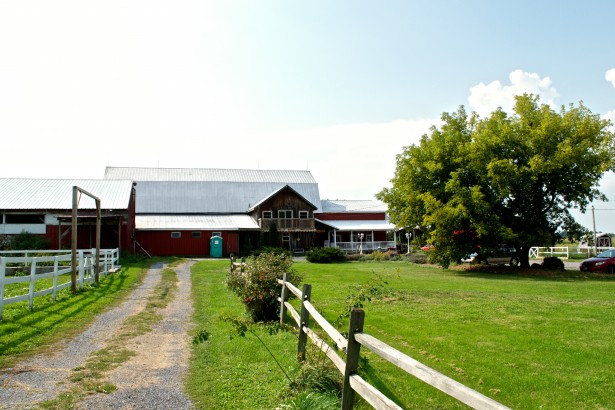 Come visit Lively Run Dairy to taste our cow and goat cheeses, visit our goats, play with our goat kids, eat our delicious cheesecake from our gift shop, BYOB and have a picnic, watch a video to learn how we make our cheese.
COVID-19 Update:
Farm Store Sanitation Regimen.
We will have a capacity restriction of 5 people at one time in our farm store. We will be sanitizing our store's surfaces and point of sales system multiple times a day and our staff will be required to wear protective gloves when dealing with the public. Due to already in-place food safety regulations, our staff already follows strict guidelines when handling our products.
Lively Run Porch Pickup is available starting immediately.
Want some delicious cheese, but don't want to risk human interaction? Order at com and choose porch pick up, call us at 607-532-4647, or email orders@livelyrun.com to place an order of cheese. Let us know when you will be arriving, and we will prepare your order in a safe environment for you to pick up on our porch.
Goat visitation is not available until further notice.
We wish that we could offer you joy, comfort, and some great laughs during these scary times, but public goat petting is too risky for you and our staff. Goats can have the virus ON THEM if they are in an environment with a large quantity of the virus and could serve to be a source of the virus for other people. Therefore, to protect you and our staff, the CDC recommends that we restrict contact with our goats to the public, just as you would restrict your contact with other people.
Seasonal Hours
Our seasonal hours are Monday through Saturday, 10a.m. to 5 p.m., and Sunday 12 p.m. to 5 p.m from May 1st- October 31st.
Walk-ins for cheese tastings and goat visiting is available at anytime during open business hours.
Reduced Off-Season Hours
From November 1st – April 31st, we have reduced hours. We are open Monday-Friday from 10AM-4:30PM for cheese sales only (no cheese tastings or tours). Please ring the doorstep bell when you arrive and we will accommodate you.
Where are we?
Lively Run Dairy is located just south of the Town of Interlaken, nestled between Cayuga and Seneca Lakes in New York State's Finger Lakes region. Enjoy a scenic drive along Routes 96 and 414 from Geneva, Seneca Falls, Ithaca, and Watkins Glen. Just 90 minutes from Rochester or Syracuse, and minutes away from Taughannock State Park, the Finger Lakes National Forest, and more than two dozen wineries, craft brewers and distillers, restaurants, and bed & breakfast accommodations – a convenient stop while exploring the Finger Lakes!