Cow Cheeses
Our French-styled cheese recipes are developed, made, and aged according to the artisanal method: in small batches, by hand. These delicious cheeses contain no preservatives, no food colorings, no artificial additives of any kind, and we use only vegetable rennet.
Our Cow Cheese Selection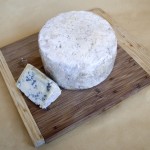 Our Blue Yonder is  a creamy cow's milk blue cheese with natural rind that is both subtle, complex and approachable. While the rich Holstein milk gives the paste a lovely yellow color, it is marbled throughout with pockets and veins of deep blue. Buy our Blue Yonder here.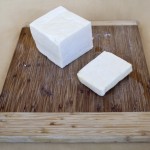 Our Lake Effect Cheddar is made from extremely fresh (usually the cheese is made the day of milking) local  cow's milk. Our cheddar is typically aged for 6 months and exhibits a nice blend of traditional cheddar "sharpness" as well as a pleasing nuttiness that is rare in American cheddars. Buy our Lake Effect Cheddar here.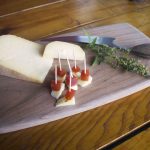 Our Gorge Trail Gouda is a traditional Dutch-style gouda. It is made from very fresh local  milk, then aged for about 6 months, until is has reached the peak of ripeness. Gorge Trail Gouda is a richly flavored cheese with mellow, buttery flavors that are complemented by a subtle creamy texture. Buy our Gorge Trail Gouda here.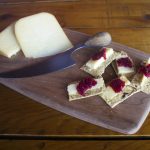 Shire is the result of a collaboration with Hopshire Brewing in Dryden, NY. It is made by soaking the Gorge Trail Gouda in Shire Ale, a dark malty Scotch Ale, for three days. The resulting cheese is imbued with the toasty flavors of the dark malt and a slight coffee-like bitterness.