What can we do at Lively Run ? Programs
On Saturday and Sunday mornings in June and July we offer open group Goat Yoga. more info here
Everyday during open hours you can visit and feed our goats by buying a bag of organic corn.
In the spring you can bottle feed our baby goats. more info here
We offer cheese tastings all day during open hours. more info here
Really want to know how the cheese is made and take a look behind the "curtain"? Take a " Meet the Cheese Maker Tour" https://livelyrun.com/meet-the-cheese-maker-tour/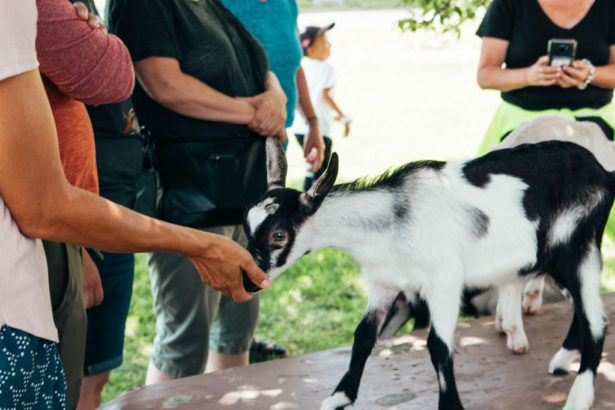 Large Group Tours
For large groups (15 people – 50 people) like schools, motorcoach tours, clubs, etc.
Lively Run will accommodate group tours of up to 50 people. Our standard large group tour includes a tasting of 10 cheeses and a   visit in our barn, see our goats and interact with them. Time for browsing the store is included.
Interested in a private goat yoga class for up to 20 people? Learn more. 
Reservations for large group tours are mandatory. Please call ahead to schedule your tour and to discuss other possible options for your tour at 607-532-4647.