For Chefs
Lively Run Goat Dairy cheese has long been a favorite of chefs. The cheese is very versatile, easy to store, and chefs use it in all courses.
Testimonials from Chefs
"Lively Run's Cheese is a high-quality, local product that I love using for my restaurant. The flavor is very pleasant with just the right "tang" and it is not too "goaty," like many other goat cheeses tend to be. The consistency of the cheese is very versatile for cooking, as the cheese can be used for all courses, whether it's crumbled over cold salads, melted within our savory plates, or baked within our desserts."
– Karen Gilman, Manager/Pastry Chef of Dano's On Seneca
"When we started The Copper Oven, the question wouldn't be "if" we'd incorporate Lively Run Goat Dairy into our menu, but rather "how". The diversity and quality of their cheese is unmatched and rivals any I've tasted throughout the world. As a bonus, it's available right here in the Finger Lakes, in my own backyard! I've used various Lively Run cheeses since opening day at The Copper Oven – to top pizzas, on cheese boards, baked into appetizers and on salads.
–  Mary-Jane Challen, Owner/Chef of Copper Oven Pizza (at Cayuga Ridge Estate Winery)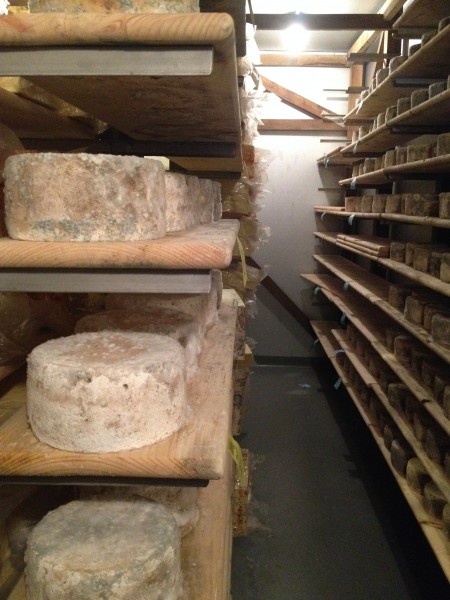 Product Descriptions
Lively Run Goat cheeses include soft, semi-soft, and hard cheeses. Some of our cheese, such as our Seneca Blue Moon (aged Chèvre), are mold ripened.
Chèvre – Our soft chèvre goat cheese is a favorite of chefs. It is very creamy, fresh, and tangy. It crumbles, melts, spreads, and stuffs well for all manner of appetizers and entrees
Feta – Our 100% goat milk feta is a true Balkan style feta, as opposed to imitation products made with cow milk. Our goat feta is tangy, crumbly, salty, and fresh – ideal for Mediterranean and Baltic culinary dishes, as well as unique American creations
Our Blues – Cayuga Blue and Seneca Blue Moon are flagship Finger Lakes cheeses suited very well for 'from the farm'-style cheese platters and wine pairings. Our blue cheeses also provide ample opportunities to round out a menu as exclusive garnishes for all kinds of salads, meats, and pasta dishes
Other hard cheese offerings – such as our unique 'beer cheese,' which will be produced more in the future, provide even more opportunities for 'from the farm' feature cheese platters and other menu applications requiring a spotlight on local artisanal cheese

Product Advantages
Lively Run specializes in providing unique artisanal goat cheeses for chefs, who have steadily become our largest clientele over the years
We offer cheeses that may confidently be announced on any menu as truly artisan! Our fine cheeses are handmade in small batches on a family farm that uses milk from its own animals and the animals of other local family farms
Our wide variety of goat and cow cheeses offer a plethora of baking, cooking, and creation opportunities for chefs. In 2014, we began producing cow cheese and are continuing to expand our production efforts in the future
Our farm was one of the first and few original family farms that pioneered the introduction of domestic goat cheese in the United States marketplace. We have developed a strong, positive reputation with our high-quality goat cheese and have been featured in numerous leading national level cheese and food periodicals and publications over the past 30 years
Our small volume, high quality production means that our cheese is exclusive. Lively Run cheese remains a viable and sustainable family farm alternative to industrialized mass produced goat cheese, which accommodates discerning chefs and their gourmet or health food conscious clientele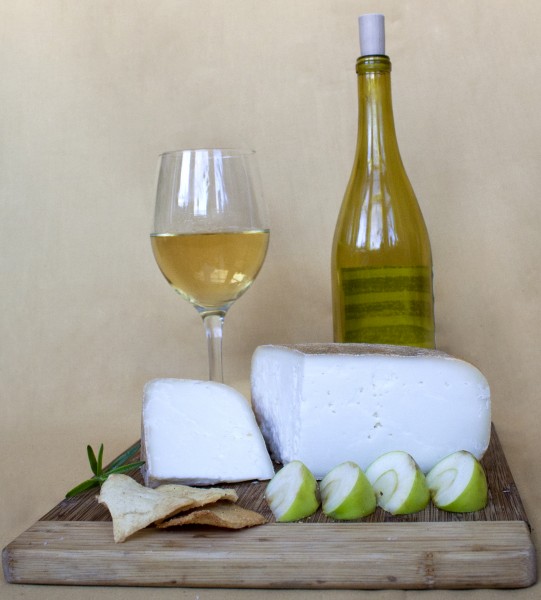 Storage and Handling
Lively Run Vacuum Packed Items (Chèvre, Cheddar and 4oz Packaged Cheeses): When unopened, our vacuum packed items have a shelf life of at least 2 months. Once opened, the product should be wrapped tightly with plastic wrap, or with other suitable wrap to keep the cheese from drying out or developing undesirable molds while in storage between uses. Storage should always be refrigerated
Lively Run Cayuga Blue, Finger Lakes Gold, Blue Yonder, Gorge Trail Gouda and Seneca Blue Moon: These cheeses, packaged as either wheels or logs wrapped with plastic wrap, have a relatively short shelf life of 4 to 6 weeks. The Cayuga Blue, Blue Yonder, and Finger Lakes Gold, due to their strong rind, are relatively robust in terms of not developing mold or drying out – however, they will continue to age on the shelf, and become both stronger and drier with time. They should be kept wrapped when in storage or for aging. The lower the storage temperature, the longer the shelf life and the slower the aging process. Depending on the chef's desired level of finish, it may be used immediately or aged to desired strength and moisture. However, at about 90 days Cayuga Blue and Blue Yonder may start to become stronger than desired. The Seneca Blue Moon is similar, though it will tend to dry out quicker.

Nutritional Information
The human body digests goat cheese much quicker and more thoroughly than cow cheese because the proteins, fats, etc., are more similar to human milk
Goat cheese is often ideal for people who have difficulty digesting cow milk, such as infants. Goat cheese is also sometimes an acceptable alternative to cow cheese for some people with certain allergies to cow milk
Goat cheese has about 30% less fat and cholesterol than cream cheese or similar cow milk products
The body digests/utilizes about 70% more of the nutritional value of goat cheese than cow cheese
Ordering
Call Lively Run directly at (607) 532-4647 to order products, determine the best price, and a delivery schedule for your needs. We can direct ship product through UPS, Fed Ex etc., connect you with one of our distributors, or if you are located in our area we may serve you through our own direct delivery service.