Online Store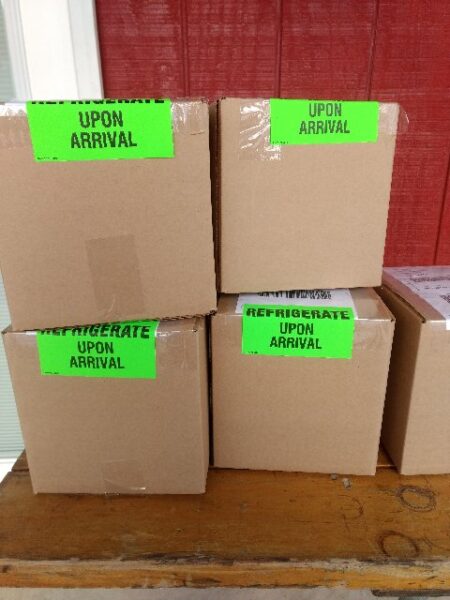 We are shipping October 1st through May 5.
We are not shipping small orders May through September.
However, we are still able to ship bulk orders (minimum of 10 lbs) during the summer months.  Please
contact us
to place your  bulk order of  10 lbs. or more.
Return Policy and Covid 19
Due to labor shortages and logistics backlogs no carrier (USPS,FedEx, UPS) extends any guarantee anymore about delivery within the estimated arrival time of the original order, unless it is shipped overnight for very high cost. Lively Run Dairy is not able to guarantee the timely arrival of your purchase once it is in the carrier's hands.
How we ship and Cheese Quality upon arrival
We ship your order in an insulated box with one reusable ice pack. Upon arrival, the ice pack will have melted and the cheese will be at ambient temperature. This is ok, because cheese is a preserved food. It was originally stored at room, or cellar temperatures until the dawn of the refrigerator.
Unless the vacuum package has blown up with air the cheese will be good. Cheese wrapped in paper may smell a little pungent, the ripening process during shipment has continued. Refrigerate right away and take stock a few hours later. If you still have concerns, take a picture and let us know by emailing to onlinestore@livelyrun.com
Pre-order Online for Farm Pickup
Order and buy cheese on our online store and pick up from the porch of our farm store for no additional charge! Simply opt for "Farm Pickup" during check out and we will prepare your order in a brown paper bag with your name on it within 12 hours to be picked up during  business hours from our refrigerator on our porch.
Out of season (November 1-April 30) Your order will be ready on the next business day. Orders placed on Saturday and Sunday will be available for pickup Monday afternoon.
For further questions regarding the online store, please contact our store manager at onlinestore@livelyrun.com.