Cheese Tastings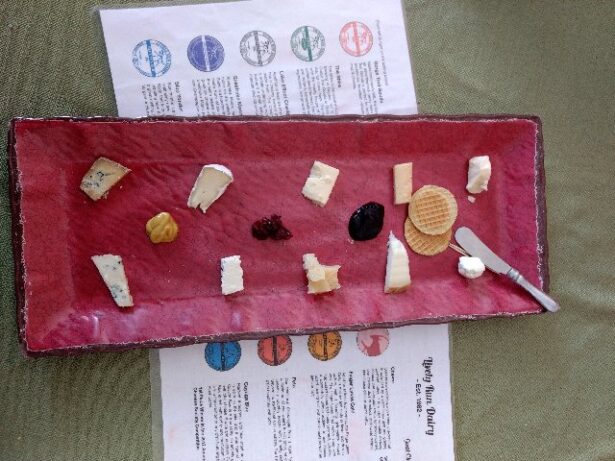 Cheese tastings are $6 per person and free for children age 12 and under. Guests can sample all ten of our cheeses paired with local products such as preserves and honey. Pictured is a tasting board for one person.
Please call ahead for groups bigger than 6 people.
Cash and credit cards accepted.