Virtual Wine and Cheese Tasting Event with Experience the Finger Lakes
May 4
TBD

-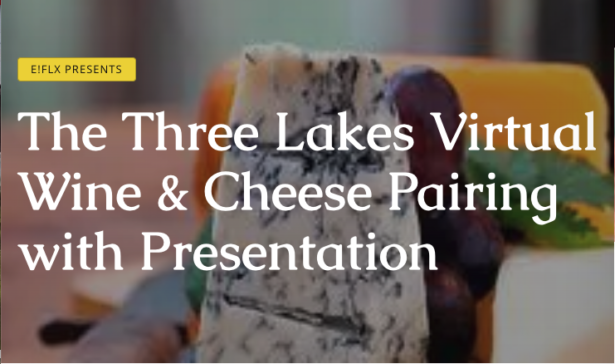 Join Certified Sommelier, owner of  Experience! The Finger Lakes, and Wine Marketing Instructor, Laura Winter Falk, PhD, as she guides you through a virtual pairing experience with Finger Lakes wines and local cheeses right to your home.
Duration: 1 hour
Event Date and Time:  Tuesdays, Thursdays, and Sundays at 5:00 pm weekly
Price: $115 + shipping costs
Inclusion: The Three Lakes virtual pairing kits include everything you need for your home wine and cheese pairing presentation

Three sommelier-selected Finger Lakes wines shipped through Northside Wine & Spirits
Three paired cheeses provided by Lively Run Dairy Farm and Creamery
Locally-sourced honey and jam to complete the pairings
A scheduled one-hour live zoom presentation with certified sommelier, Laura Winter Falk showcasing the science and art behind each wine and cheese pairing
Buy your 3 Lakes Virtual Pairing Kits!
Lively Run Event
« View all events