Silver Thread and Lively Run Virtual Wine and Cheese Tastings- Thanksgiving Edition
November 13
TBD

-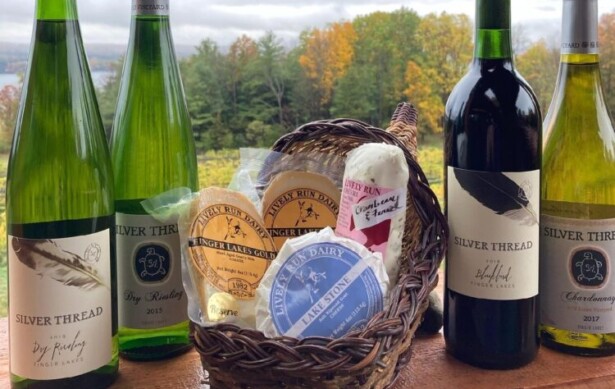 Make a perfect match for the holidays with two of the Finger Lakes' best artisanal producers!
Join Silver Thread Winemakers Paul & Shannon Brock and Lively Run Cheesemakers Pete Messmer & Valerie DeLOng for two nights of interactive wine and cheese pairing. Each week , two Silver Thread wines will be paired with two Lively Run cheeses. A winemaker will lead you through tasting and appreciating the wines, and a cheesemaker will explain cheese styles and production.
Try out each combination and learn the secrets of wine and cheese pairing.
You can order a four-pack of wines from Silver Thread and a four-pack of cheeses from Lively Run. Taste along  with the presenters and comment!
Visit https:/wwwfacebook.com/silverthreadvineyard/ to taste live with us and interact! You do NOT need to be a member of Facebook to participate in the live tasting.
Lively Run Event
« View all events