Virtual Wine & Cheese Hour on May 21 with Red Tail Ridge Winery
May 21
6:00 am

-

7:00 am

Virtual Wine & Cheese Hour on May 21
Join Lively Run Cheesemaker, Pete Messmer and Red Tail Ridge Winery Winemaker, Nancy Irelan for a FREE virtual wine and cheese hour on Facebook Live Thursday, May 21 at 6:00pm. Pete and Nancy will taste some of their favorite wine and cheeses with you and tell stories about making their products.
Lively Run Cheeses to Buy:
Purchase this package that includes the basic products you will need for the FREE virtual wine and cheese hour by Monday, May 18 at 5:00pm to ensure that the package gets to you before Thursday.
Order this cheese package from Lively Run Dairy:
Finger Lakes Gold (3 month)
Sheldrake Moon
Blue Yonder
Red Tail Ridge Wines to Buy:
And then head over to Red Tail Ridge Winery to purchase the wines that we will be pairing with. Click on your mailing zone and order the following wines:
2019 Pinot Rose
NV Sparkling Rebel with a Cause
Block 907 Riesling
About Red Tail Ridge Winery:
Red Tail Ridge Winery (RTR) is a James Beard Award semifinalist (2019, 2020) boutique winery in Penn Yan, New York that specializes in Riesling, Chardonnay, Blaufrankisch, Pinot Noir, Dornfelder, and Teroldego. RTR utilizes sustainable practices in their winegrowing process, and is the first LEED Gold Certified winery in New York State. All heating and cooling for wine production is provided by geothermal energy.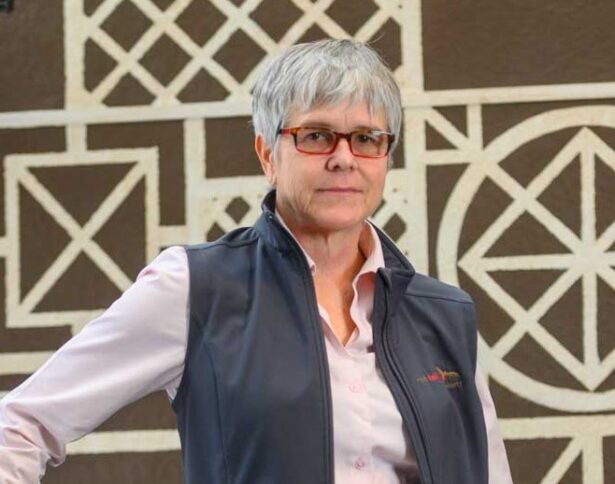 About Nancy Irelan:
Nancy Irelan is the co-owner and winemaker for Red Tail Ridge Winery (RTR) and has been a part of the wine industry for over 33 years. Nancy previously served as Vice President of Viticulture & Enology Research and Development for E&J Gallo Winery. She received her PhD in grape genetics while working in the Viticulture and Enology Department at UC-Davis. Red Tail Ridge is a personal journey and part of Nancy's continual quest for deliciousness. The winery's primary portfolio is focused on the consistent and reliable production of ultra-premium dry red and white wines. However, Nancy has been known to wade into the deep end of the creative pool, where she has applied her years of winegrowing experience and technical knowledge to the production of more "eclectic" projects involving indigenous microorganisms, skin fermented whites, pét nats, uncommon red vinifera varieties, and funky vineyard experiments, including noble rot. Basically, Nancy is a hedonist, and a major proponent of embracing whatever Mother Nature throws at her and guiding it to the most delicious outcome.
Lively Run Event
« View all events