Usonia Winery and Gorge Trail Gouda Release
May 20
10:00 am

-

5:00 pm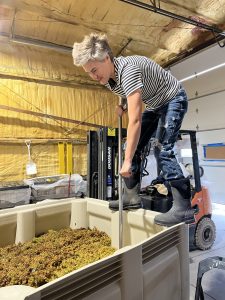 Our Gorge Trail Gouda will be released today! There will be several flavore available: Coffee! Caraway! Beer!
Starting at 12 pm you can pair our cheese with wines from Usonia Winery! There will be guided pairing tastings available as well!
Wine maker Julia Alvarez-Perez and cheese maker Valerie Delong will guide you in this exclusive pairing of 4 cheeses and 4 wines. Learn about the processes and experience the scents and flavors and the "opening up" of cheeses and wines when paired.
Limited seating. Get your tickets here:https://livelyrun.com/products/guided-pairing-tasting/
Lively Run Event
« View all events