Lily Silly Puppet Show for all Ages
July 16
Shows 1pm and 3pm

-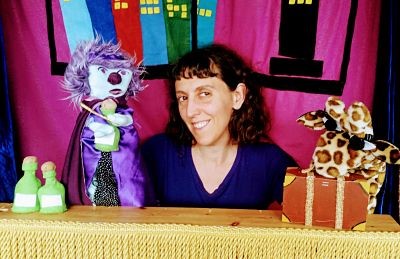 We had so much fun when LilySilly puppets performed at Lively Run Dairy last year! Lily Gershon and Matthew Ocone wowed us with their talent!
And they are coming back!!!
While Lily performs the puppets with her amazing voice talent, Matthew plays live guitar music. From classical to Rock and Roll, Matthew has it all!
In this year's show:
Wanda the Wizard has always been very helpful on the set of Aunt Irene's variety show, but her new potions are making a magical mess. See the singing Ms. Lips, a many eyed monster, a celebrity giraffe and more! Live music by classically trained Matthew Ocone. See a video here!
Get your Show tickets here: https://livelyrun.com/products/puppet-show-tickets/
Lively Run Event
Lively Run Goat Dairy
8978 County Road 142
607-532-4647
« View all events