Meet Our New Head Cheesemaker: Pete Messmer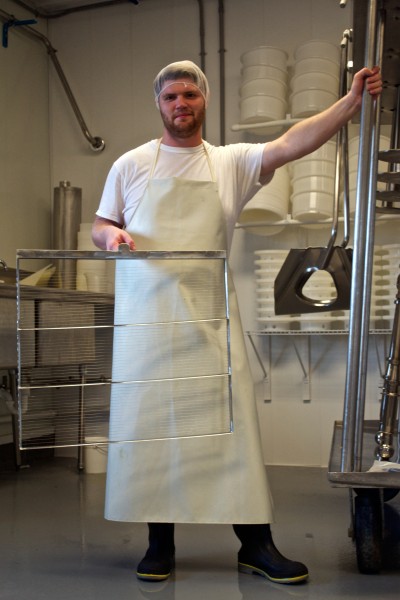 From a fairly young age, Pete has been engulfed in the Lively Run farm and cheesemaking lifestyle. In 1995, his parents purchased Lively Run Goat Dairy. As a seven-year-old, this purchase provided young Pete with new adventures and interests, such as playing and feeding the goats and tasting fresh cheeses. Pete grew up learning to appreciate the intricacies and details needed to operate a dairy by helping out with chores on the farm, and once he was old enough, around high school, he began to work on the farm during the summer. Even as Pete attended Ithaca College, he worked on the farm and in the cheese room as a summer job. Pete has been involved with Lively Run Dairy for almost twenty years now and was beyond excited and prepared to take over as Head Cheesemaker this year.
He will be taking over the position of head cheesemaker at Lively Run from his mother, Suzanne Messmer, who has held the position since the Messmer's took over the farm. Throughout the years, Suzanne taught her son everything she knew about cheese, the cheese making process, and the cheese industry.
"During the summer of 2010, after I graduated college, I got more and more interested in the actual cheese making process and the intricacies of running the business and trying to improve the current farm," Pete stated. "By the end of the year, I figured out that i really wanted to make cheese and that I should be doing this all the time."
When did Pete's interest in food begin?
When Pete was a little boy, he dreamed of becoming a chef. Unfortunately that did not work out for him, as he never really focused on the craft. A lot of his admiration for the culinary arts is actually due to the Messmer family's rich ancestral history in Germany. While visiting his remaining family in Germany over the years, Pete learned to not just taste food, but analyze its flavors and textures to determine what would make a great meal.
"I gravitated toward cheesemaking because it's like cooking: you are creating food and analyzing it, thinking how to make it better."
However, while his European travels helped inform him about his sense for foods, working in the cheese room with his Mom solidified his fascination and passion for making cheese.
"I really like the process of cheesemaking," Pete explained. "I am very fascinated with the idea of turning milk, which by itself is a fairly boring thing, into thousands of varieties of cheese that are so very different, but ultimately derive from the same place."
Pete also is extremely proud to take part in Lively Run Dairy, since it is a family business. His Mom, Dad and Brother are still very much active and a part of the business, just like Pete. "It's really cool to be part of a business that has been in the family for so long," he says. "It's awesome to think about where we started and how much we changed it and helped the farm grow from a tiny thing to what it is today. That is a big part of why I got into the business in the first place: to continue its legacy."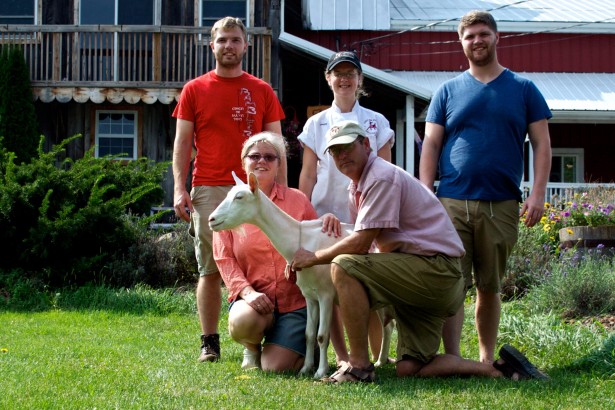 What exactly does a Head Cheesemaker do?
A lot. "Most days I start in the cheese room, where we make the cheese, around 7am. But if I have a particularly long cheese day ahead of me, I will start as early as 4am."
Between driving to various dairies and farms to collect goat and cow milk for the wide array of Lively Run cheeses, to actually making cheese, and finally washing already prepared cheeses and frequently cleaning and sanitizing after everything he does, Pete regularly spends at least 11 hours a day working. "A lot of multitasking is involved," Pete explains. "Depending on what cheese is being made, pasteurization and stirring the cheese can be fairly quick, or it can take half the day."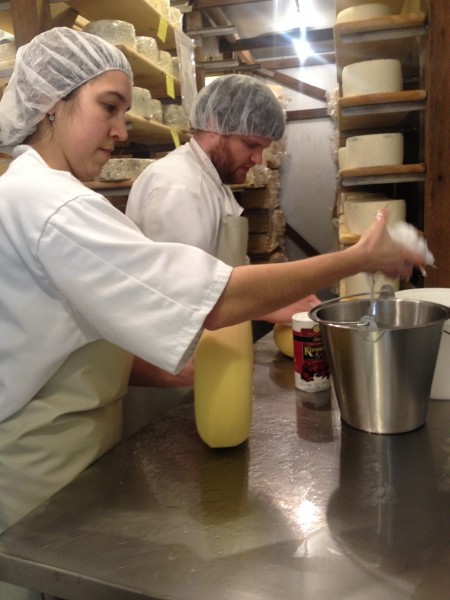 However, making cheese is a long and repetitive process. It involves many intricate steps, that must be followed precisely in order to ensure your final product is as good as it can be. Depending on the type of cheese, Pete and his assistant cheesemakers will follow different procedures and processes. "If we're making chevre, making the cheese can go pretty quickly, but if it's a hard cheese, like Finger Lakes Gold, it will take much, much longer."
Additionally, much more is involved in cheese making and within Lively Run Dairy's frameworks than one might initially think. And as the Head Cheesemaker, Pete is in charge of overseeing everything that goes on. Between getting milk, pasteurization, stirring milk, packing molds, turning molds, poking holes in the blue cheese, cleaning the cheese room, cleaning the cheese, cutting cheese, packaging cheese and so much else, Pete and his cheesemakers are kept consistently busy.
"It is really hard to describe a typical day, since every day is so different," he says. "I only get to spend around 5-8 hours a week in the aging room, where we keep all of our hard, aged cheeses. I wish I could spend more time there. I like turning and washing the cheese. I like seeing how my cheese ages and tasting various batches to see how they are turning out."
"I'd say I spend as much time actively making cheese as I do cleaning and sanitizing everything in the cheese room. Additionally, I have paperwork and packaging orders  that I must manage, which takes a lot of time."
What's the best part of the Pete's job?
"I really love the actual making of the cheese, even though it is a pretty small percentage of my labor time," Pete says. "My favorite parts of my job is when I deal with the cheese directly and get to see how my hard work is aging and developing."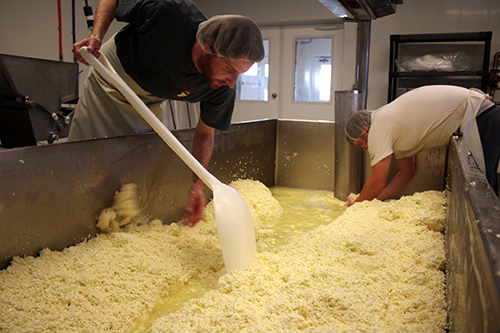 The future of Lively Run Dairy tourism
Pete is extremely excited for the wide array of expansions and additions that are being added to Lively Run. "This year, we expanded our tourism experiences. For some tour groups, we are including cheese making demonstrations. I really like that we will focus on educating people about why cheese is interesting and explaining how much goes into such a seemingly simple product. I am really excited for guests to see why our artisanal, fresh cheese is so great."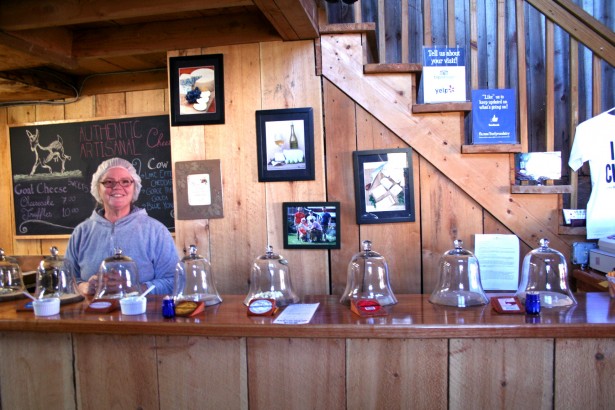 This past year alone, the Lively Run farm has experience a massive overhaul and expansion project to accommodate their new and innovative tourism experiences. Besides building a new office space above the cheese room, the Messmers have enlarged the cheese shop, where guests can purchase cheese, introduced prepared foods such as goat cheese cheesecakes and truffles to their shop, and built a new pavilion that includes many tables and chairs for guests to sit, relax and enjoy themselves.
Additionally, Lively Run created an informative video that describes the detailed process of cheese making. Pete is excited about this new medium and how it will help introduce guests to Lively Run's art of making cheese.
"One of the proudest things about our new program is how open we are about our cheesemaking. Every week we will be holding a tour on Saturdays that allows guests to actually go into our cheese rooms, see our aging room and see where our product is made. Unlike other, larger cheese dairies, we really want to focus on transparency and help people understand the entire process of making cheese by coming to our farm, seeing our equipment, petting our goats and tasting our cheese."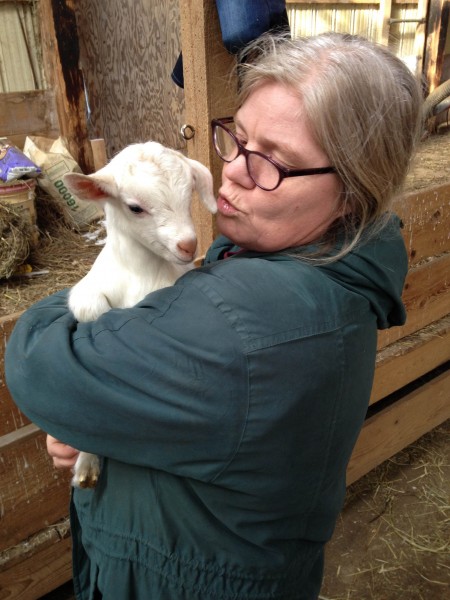 "Showing them the care and attention that goes into every cheese is our goal," he says.
What future cheesy endeavors will Pete Messmer explore next?
For the summer months this year, Lively Run will be releasing limited-time cheeses that will only be sold in the Lively Run cheese shop. During the month of May, we released a cheese called New Moon, that was a soft goat blue cheese with a swirl of vegetable ash in the middle.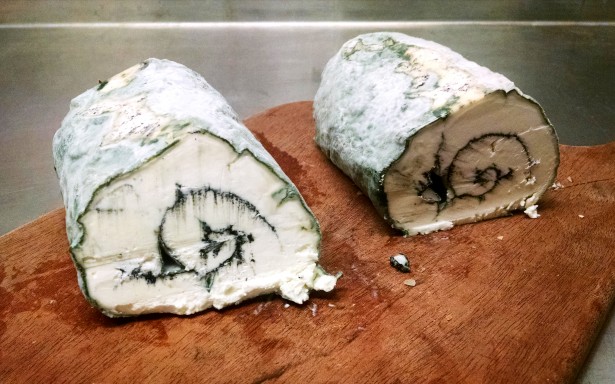 "I've had a couple ideas brewing that I am really excited to test out during our limited release cheese month's," Pete explains. "I've been working on a Swiss, Alpine-style cheese. If all goes well, eventually that will be made available wholesale to our restaurants and partners, and available year round." The cheese Pete described, now called Willow Hedge Swiss, named after the original name of the Lively Run farm before the Messmers purchased the dairy and changed its name, was released during the month of June for a limited time, and was very positively received by customers.
What's next?
"It won't be this year or even next year, but a few years down the road I would love to expand our small store into a cafe or bistro of some kind that features our cheeses in different ways so guests can try cheese in new and exciting ways. But that's obviously a long-term goal."
Pete is clearly buzzing with excitement for the potential of Lively Run Dairy. Just this past April, Lively Run won the 2015 New York State Small Business Development Center's Agricultural Business of the Year Award. As a driven and talented cheesemaker and son of the Messmer family, Pete is excited to take on the challenging task of Head Cheesemaker and lead Lively Run Dairy into the future.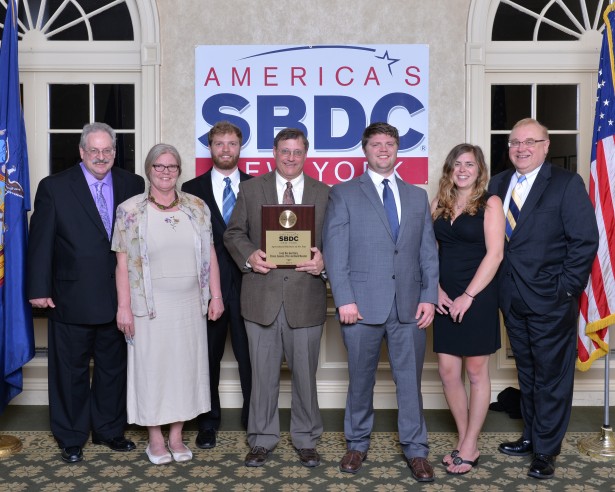 You can follow Pete and all his cheesy endeavors on instagram at @pete.messmer