Cayuga Blue wins first place at ACS competition!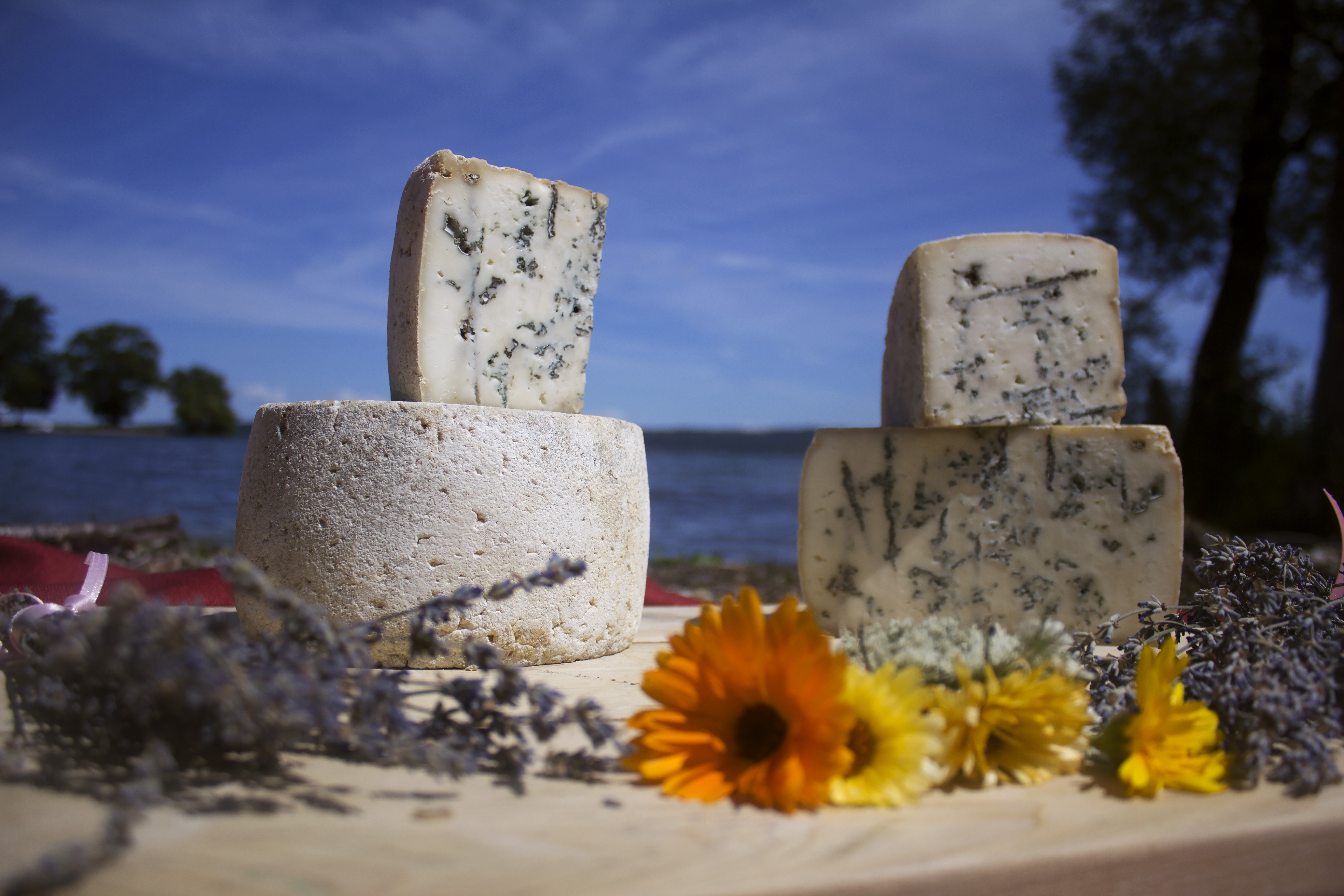 Lively Run Cayuga Blue was awarded First Place in its class at the 2017 American Cheese Society Cheese Contest in Denver.
Held in a different city every year, the annual American Cheese Society Cheese Contest is one of the most prestigious cheese competitions in the US. 2017 was another record-breaking year for ACS, with over 281 companies from all over the US and Canada entering more than 2,020 different products across a broad spectrum of categories. The contest entries were evaluated by a team of 44 judges from all over the world.
Cayuga Blue is an original creation renowned for its beautiful marbling of blue mold (penicillium roqueforti) and mellow, earthy flavor. It has been featured in several national food publications such as Saveur, Forbes, and Culture Magazine. You can find Lively Run Cayuga Blue at our farm store or in the online store. To find a store near you please visit our Where's the Cheese page or call us directly.