Whey-Fed Pork

Lively Run Whey-Fed Pork Shares
Whey-fed pork is exceptionally tasty, and their comfortable barn yard habitat makes it so that the pigs are healthy and happy. The pigs are raised on the Lively Run Dairy farm and are fed all-natural whey and non-GMO grain. Happy pigs = Quality pork!
After the pigs are harvested this upcoming Fall, they will be packaged and frozen, with no added nitrates, for pickup at the Lively Run Dairy farm by appointment.
Reserve your whey-fed pork share now by texting or calling (607) 532-4647!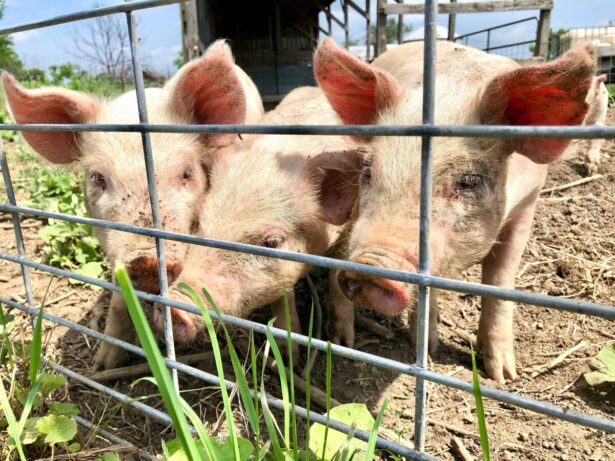 Waste not, want not
When the COVID-19 crisis hit, the demand for meat from restaurants and institutions like universities had disappeared and farmers were left to make the hard decision to euthanize their young stock. We rescued 24 pigs that would have otherwise been euthanized and jumpstarted a long dream of the Lively Run family – to raise pork on the Lively Run farm and feed them whey, which is the byproduct of cheese.
Whey is the liquid remaining after milk has been curdled and strained when we make cheese. A good cheese yield is about 10% of the volume of fluid milk, so we make a lot of whey! Feeding whey to pigs is a sustainable solution to disposing of whey. Our vision is to create an entire full-circle, integrated farm system, where waste of one system becomes input for the next.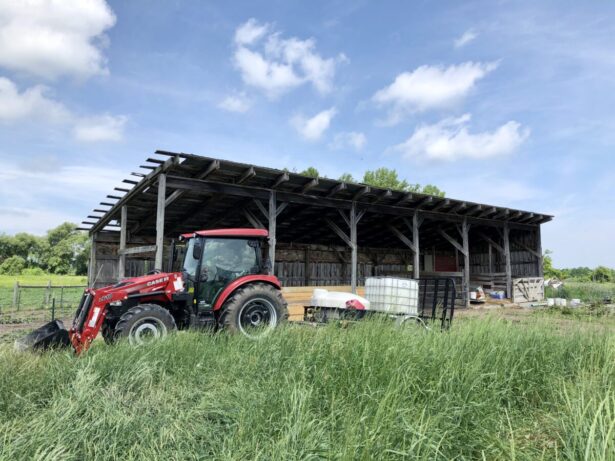 Whey-Fed Pork Shares Details:
You may purchase a whole or half pig share. There are no sales of individual cuts.
The approximate amount of meat for a half share is about 75 lbs, or 150 lbs for a full pig.
The price per pound flat rate, is $6.50.
The meat will be harvested as follows for a half pig (double for full pig)

Approximately 25 each Pork Chops
Butt Steaks, about 6
Two shoulder roasts
One smoked ham, cut into four steaks and two roasts
About eight pounds of bacon
About 15 pounds of sausage choose one flavor per half pig, or two for full pig (Breakfast sausage, Mild Italian, Hot Italian)

The average total price for a half pig will be about $487.50, however actual price will be by final weight at $6.50 per pound. For a full pig, $975 on average.
Harvest will be late summer into fall.
To Reserve your Pork Share we require a down payment as follows:
½ Pig Share:  $375
Full Pig Share: $735
Please call (607) 532-4647, or stop in at the farm to reserve with your down payment via credit card. The balance will be due at pickup, and will be calculated at $6.50/lb
Note:  If your share is not delivered for any reason your down payment will be reimbursed in full. However, if you cancel your order your down payment will not be refunded.