Goat Cheeses
Our French-styled cheese recipes are developed, made, and aged according to the artisanal method: in small batches, by hand. These delicious cheeses contain no preservatives, no food colorings, no artificial additives of any kind, and we use only vegetable rennet. With a process rooted in tradition and affection for the goats we raise, Lively Run Dairy makes delicious and superior cheeses that have become a staple in the kitchens and on the plates of the Finger Lakes region and beyond.
Our Goat Cheese Selection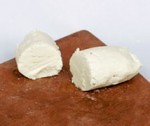 Our Plain Chèvre is a traditional, French-style chèvre made fresh weekly. Our chèvre is soft and mild, reflecting the forage that our goats graze on in the summer and the hay that they are fed in the winter. Buy our Plain Chèvre here.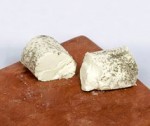 Our Dill Chèvre is a favorite of many of our customers. Our fresh dill is grown locally and compliments the chèvre extremely well. Sprinkle it over a delicious salad or use it on crackers as an appetizer with smoked salmon. Buy our Dill Chèvre here.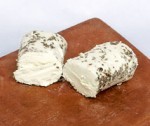 Our Fine Herbs Chèvre includes a blend of basil, chives, tarragon, marjoram, and chervil. It is a great cheese to melt over savory dishes, especially chicken. Buy our Fine Herbs Chèvre here.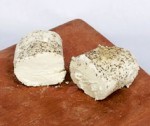 Our Garlic and Pepper Chèvre is an ultimate favorite of Lively Run customers. With just the right combination of garlic and pepper, this versatile cheese spreads well over crackers, on a bagel, and pairs well with mushrooms. Buy our Garlic and Pepper Chèvre here.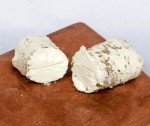 Our Herbs de Provence Chèvre is a mix of lavender, rosemary, fennel, and thyme. This mixture of herbs makes for a complex, delicious cheese that complements any cheese tray. Buy our Herbs de Provence Chèvre here.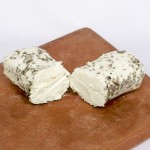 Our Lemon Thyme Chèvre has a refreshing, zesty bite that melts in your mouth and leaves you craving more. It pairs particularly well with zucchini and spinach salad. Buy our Lemon Thyme Chèvre here.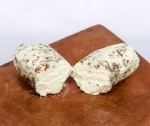 Our Rose Peppercorn and Lemon Thyme Chèvre has a sweet, peppery, and zesty taste. It pairs extremely well with acidic dishes, such as a citrusy fruit sauce or in a salad with vinaigrette-based dressing. Buy our Rose Peppercorn and Lemon Thyme Chèvre here.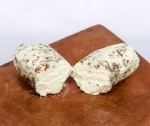 Our Rose Peppercorn Chèvre pairs well with red wines, particularly with a peppery Cabernet Franc from the Finger Lakes. The red pepper specks truly brighten up a cheese tray. Buy our Rose Peppercorn Chèvre here.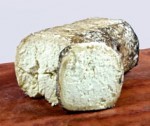 Our Seneca Blue Moon is a mold-ripened cheese, a hybridization of our Plain Chèvre and Cayuga Blue. It begins life as a traditional chèvre, then blue mold is added and the cheese is aged for six weeks, resulting in a beautiful blue rind on the outside of the log. This gives the paste of the cheese a slightly sharp blue flavor while retaining the creamy texture of traditional chèvre. Buy our Seneca Blue Moon here.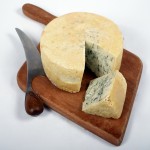 Our Cayuga Blue is a goat blue cheese, based loosely on French Roquefort. It is aged for a minimum of two months, when it develops rich, complex, and robust flavor notes, yet with a mild and balanced finish. Unlike many traditional European blue cheeses, Cayuga Blue is more balanced and creamy. Buy our Cayuga Blue here.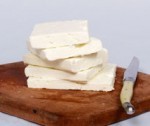 Our Goat's Milk Feta is a firm and very salty Balkan-style cheese. Aged for one month in salt brine, our feta develops a crumbly texture that is perfect for use in salad, omelettes, pizza, or anything that would benefit from a salty kick. Buy our Goat's Milk Feta here.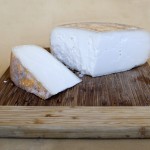 Our Finger Lakes Gold is a hard cheese made from pasteurized goat's milk cheese. Aged for at least three months, it is characterized by a beautiful yellow-gold rind and a white, firm but creamy paste. Finger Lakes Gold is both milky and nutty, a mellow cheese that is perfectly at home on a cheeseboard as well as the kitchen. Buy our Finger Lakes Gold here.