Silly Lilly Puppet Show
August 28, 2021
TBD

-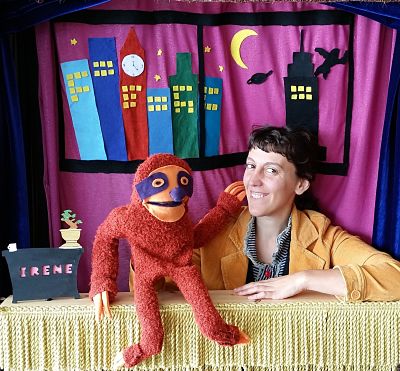 We had so much fun when LilySilly puppets performed at Lively Run Dairy! Lily Gershon and Matthew Ocone wowed us with their talent!
While Lily performed the puppets, Matthew played live guitar music. From classical to Rock and Roll, Matthew has it all!
"Aunt Irene's Variety Show" was a hit with children and adults alike. The singing, yawning sloth, the opera cat, poor Mr. Blue, the mysterious linked lizzard , the needy witch , they had us all in stitches! The children helped out the puppets by telling them things that were happening behind their backs. The adlib appearance of the singing  "Filomina Goat", the puppet created by our own Kim Zajac was followed by Filomina leading everyone through a cheese tasting. Filomina was operated by Gemini Zajac for the cheese tasting.
We will make sure to have LilySilly Puppets come back!
Lively Run Event
« Back to Calendar