Cheese and Thank You!
April 16
1:00 pm

-
Our friends at Hopshire Farm & Brewery invited five fantastic local artisan cheese makers to their beautiful brewery. Come and enjoy free samples of cheese! We will also have fondue and Shire cheese available, both are made with Hopshire's beer.
Don't miss this one!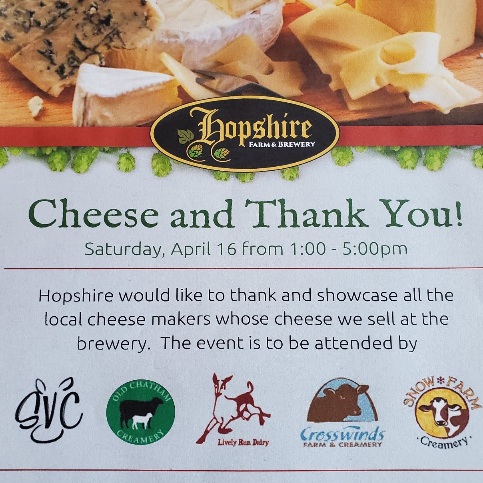 Off-Site Event
1771 Dryden Road
USA
607-279-1243
« View all events