Encountering American Culture and Cheese as a Foreigner
I would like to introduce myself: My name is Auréliane and I am a French student from Lyon. I am 22 years old and am currently studying for a Master's Degree in Agronomy and Food at the ENSAT (a French Graduate School) and for an Oenology Degree in Toulouse. I decided to do a three-month internship in the United States at Lively Run Dairy to learn about American culture and cheeses.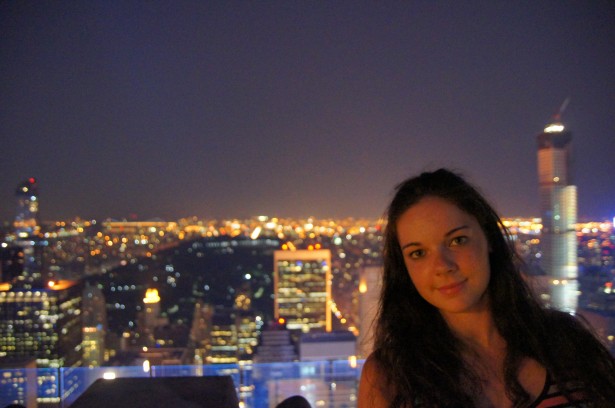 French Cheese versus American Cheese
France is known as the "Country of Cheese" and its long history with cheese has made it a part of its culture. A French citizen consumes 25 kg of cheese annually (versus 15 kg (33 lbs) consumed in the United States) and 47% of the population eats it every day. Cheese represents a significant market share in France, as almost 7% of the entire budget is dedicated to cheese. France is the number one exporter of cheese in the world in terms of value, and the options are very diverse, as France produces more than 1000 varieties. Comparatively, the US produces about 400 varieties of cheese.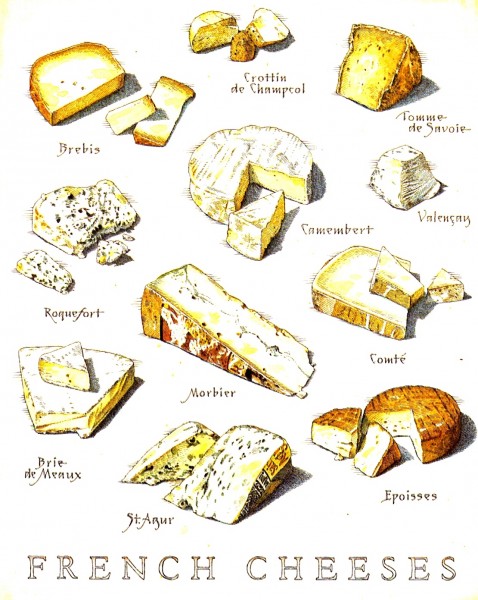 To put it plainly: I have been spoiled my whole life eating the best cheese in the world. Because of this, my expectations are very high and it is hard for me to accept anything less than extraordinary. My first experience of cheese abroad was awful. I stayed in England with a family while I was on a school trip and although they were lovely people, the sandwiches that they made me were terrible. They were made with very soft bread and cheese without flavor that reminded me of bad butter. I had a hard time finishing the sandwiches at lunch.
So, I arrived in America with a lot of prejudices about cheese. When I thought of American cheese, I thought only of "Cheddar," which is incomparable in flavor to the complex cheeses I am used to in France. I also expected American cheeses to be similar to the rubbery cheese I tasted while visiting in England.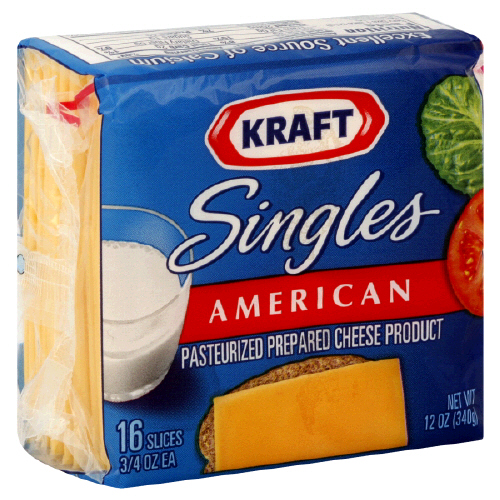 One of my first tasks at Lively Run Dairy was to try the cheeses, as my main job at the farm would be giving cheese tastings in the cheese shop. I was pleasantly surprised with the cheese tasting for two reasons: the diversity of the cheese and its delicious taste. Lively Run carries eight cheeses in their store: five goat cheeses and three cow cheeses. I was even surprised to see a couple of blue cheeses, which are stronger in flavor!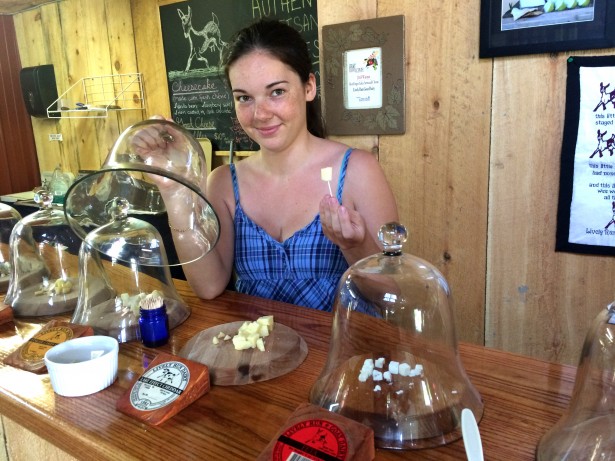 The cheeses were tastier than I expected and this is because the Lively Run crew makes their cheese with love and care – in small batches, by hand. My favorite cheeses out of all of the cheeses are the Finger Lakes Gold and the Cayuga Blue.
"Finger Lakes Gold" is a hard aged goat cheese. Its color is off-white and it's rather firm. It has a matured smell with notes of nuts. It has an intense flavor, both nutty and sweet. The texture at the beginning is firm and at the end it melts in the mouth.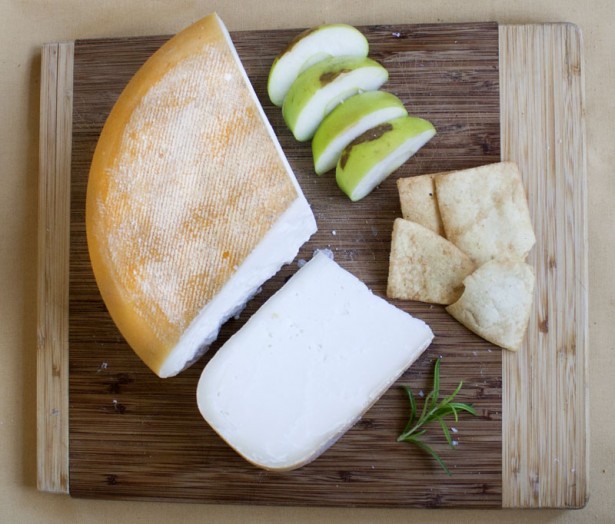 "Cayuga Blue" is a goat's milk blue cheese aged for sixty days. It's off-white with olive green veins and a soft texture. On the nose, it's creamy with a smell of smoke. In the mouth, it melts in your mouth and is rich for a blue cheese. It reminds me of "Bleu des Causses," as it has a perfect balance between the cream and the smoke.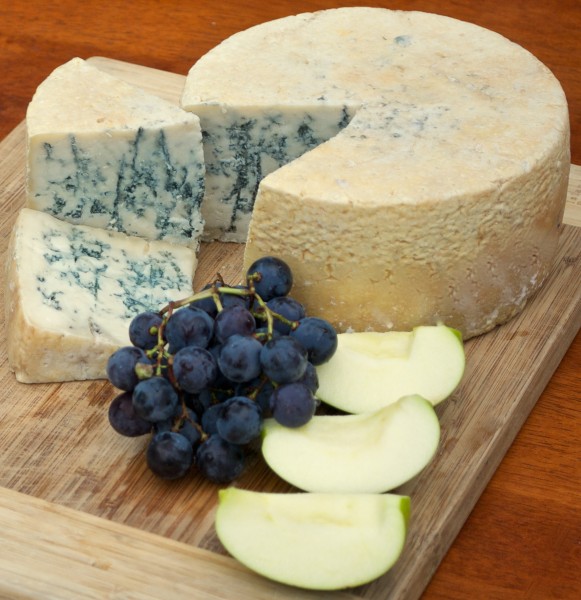 Although my experience of American cheese is limited to Lively Run Dairy, my expectations of American cheese have been exceeded. European style cheeses in the USA are very tasty and  meet my criteria of a good cheese.
While working at the store at Lively Run, I have noticed that Americans have very different tastes than Europeans when it comes to cheese. Compared to the French, they prefer milder cheeses, as opposed to stronger cheeses, such as blue cheeses. For instance, most of the tourists who visit seem to prefer the "Seneca Blue Moon," which is a mold ripened chèvre that is milder than Lively Run's other blues. For me, it tastes extremely bland compared to a strong blue cheese that you would find in France. I also noticed that French and Americans use cheese in cooking differently. Although both Americans and French people use cheese in their meals, cheese in France has a regular integral place in our meal. We are accustomed to eating cheese after our entree, but before dessert. Cheese is a part of the culture in France, where I feel Americans don't appreciate cheese as much. A couple of other differences I noticed are that French people eat their cheese with a slice of bread, whereas Americans eat it with crackers, and Americans appear to eat mainly cheddar and mozzarella, whereas French people eat mainly emmenthal and camembert.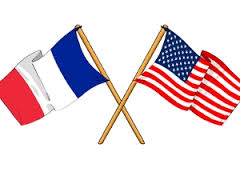 An American Experience
I had another prejudice about America before arriving here: every American is overweight and only eats junk food. Although this is exaggerated, there are clearly more people overweight in America than in Europe. However, it is not as much as I expected. I also thought that Americans eat junk food, like sandwiches, at almost every meal. However, I am actually quite surprised by American cuisine. I noticed that a lot of Americans eat quite healthy, despite the image fast food chains, such as McDonalds, gives to American cuisine. But, the one cultural thing that met my pre-existing expectation is the large portion sizes served at restaurants. I was totally shocked the first time I bought ice cream because I asked for a "small," which ended up being the size of an extra-large ice cream in France. Consequently, I couldn't even finish it.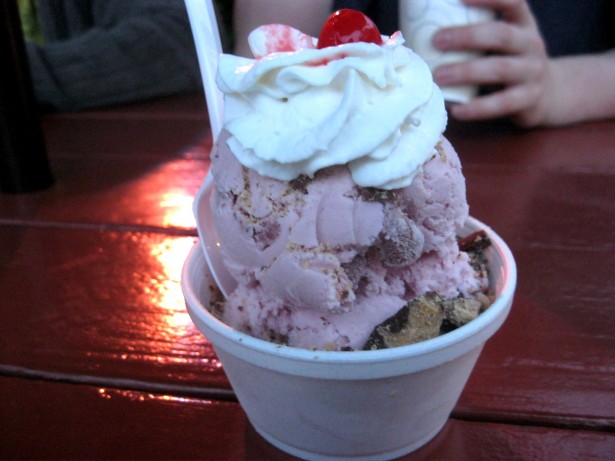 I also noticed that there is a strange way to say hello in America. In France, we kiss on the cheeks when greeting a person, but the American way to greet is a lot different. The first time I went to a party, I innocently came closer to the first person to kiss her cheeks like we do in France, and she hugged me. At that instant, I didn't know what was happening to me. I was astonished because I didn't know her very well and in France you hug only your very close friends and your family. So, I felt a little embarrassed. One of the people at the party who has visited Europe asked me, "It's strange for you to hug right away, isn't it?". Of course, it is! And now, two months after my arrival, it's still strange for me!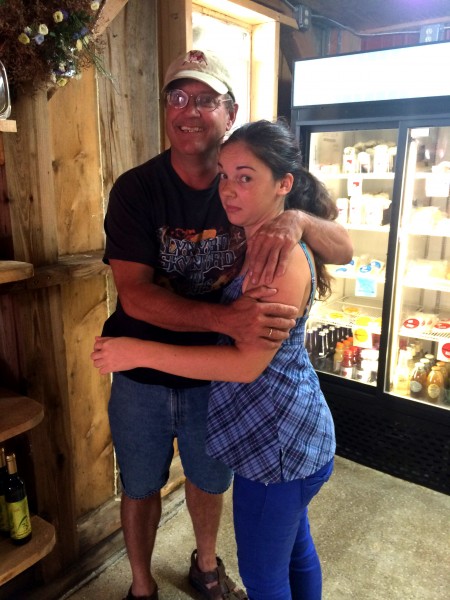 America and France definitely have different cultures, but visiting new places is a great opportunity to discover myself and understand the world around me. Visiting America has been a great experience and I wish that everybody will get a chance to explore and experience the world in their lifetime.